Drupal 8 Lightning: The distribution for enterprise authoring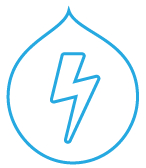 Our mission is to enable developers to create great authoring experiences and empower editorial teams. Using the Lightning distribution we have been able to significantly cut build times on projects in D7 we are now on target to release a rc for D8 in April. Lightning targets four functional areas:
Layout
Workflow
Media
Preview
We also implement three development principles:
Security audited modules
SAAS product integrations
Out of the box automated testing 
In this session we will break apart Lightning into its components and demonstrate how to leverage its features in any Drupal build to create a rich editorial experience.
What you will learn:
How to significantly cut build time on advanced Drupal 8 projects using Lightning
How Lightning improves the accuracy of your development estimates
How you can contribute to the Lightning project
Our 3 year vision for Lightning
Session Info

Session Track:

Beginner / Intro to Drupal

Experience level:

Beginner